Well, well, well. It's the eve of Christmas Eve
already!
I really can't believe how much December has flown by.
We've yet to get a decent amount of snow in Indiana.
I'm kind of crossing my fingers for some decent snowfall for Christmas!
Because white Christmases are so wonderfully magical ;)
I felt a little extra fancy today...
probably due to all the Christmas excitement!
This sequined slip from
Free People
is one of my favorites.
It just adds a pop of
greatness
to my day.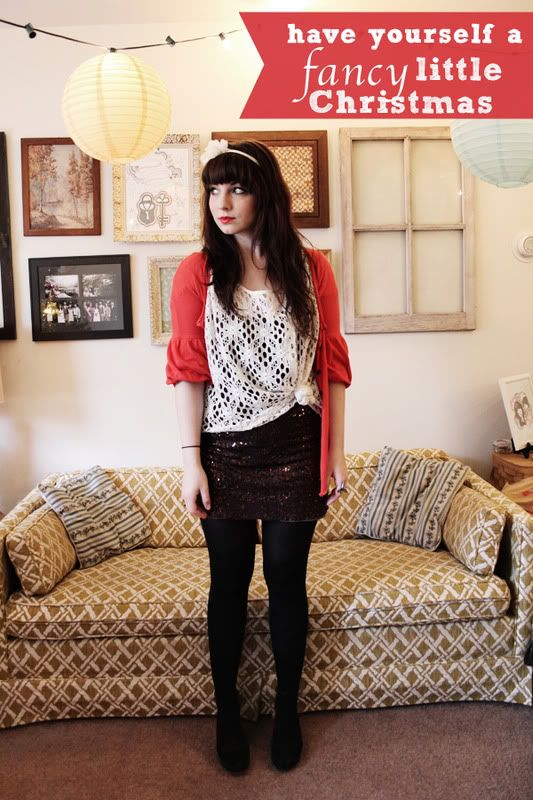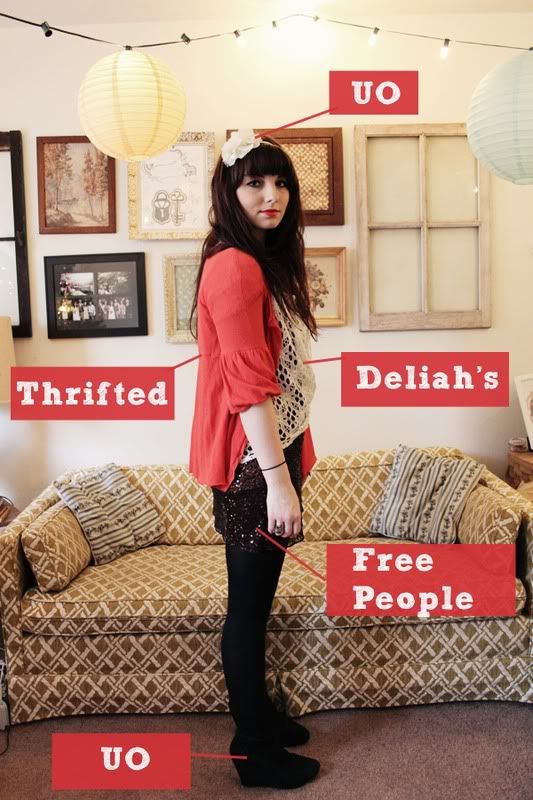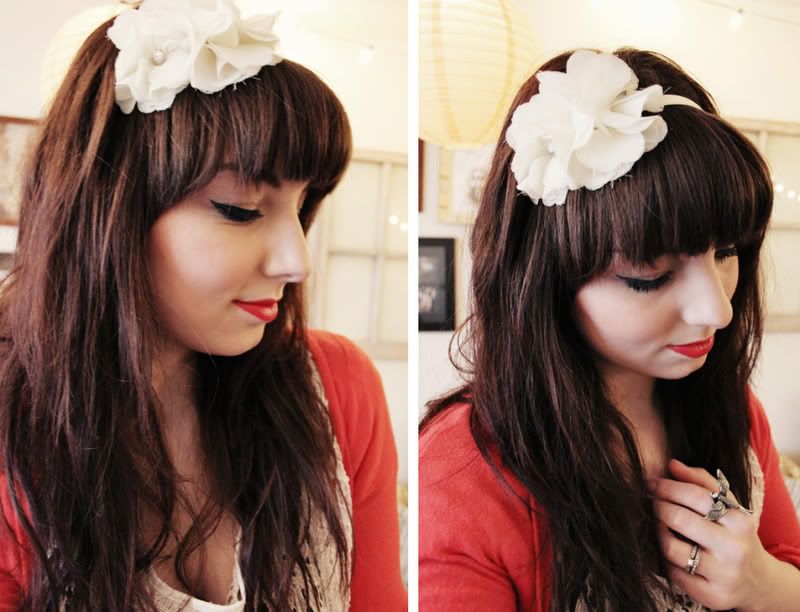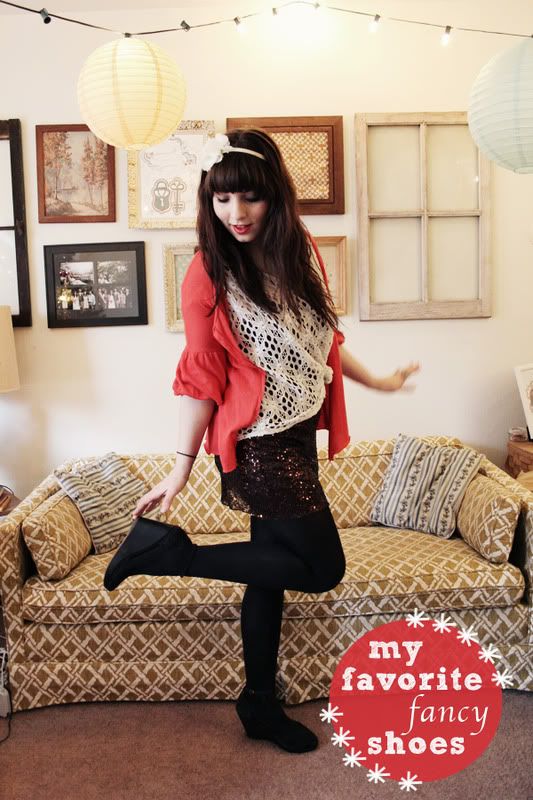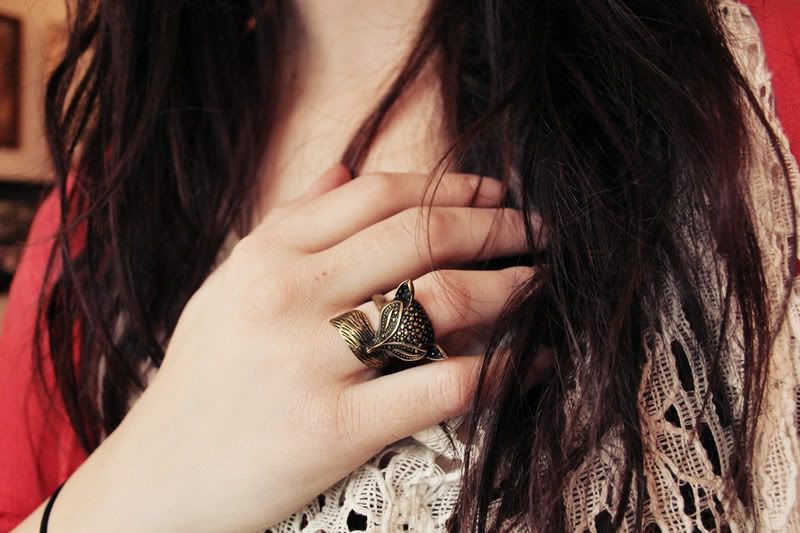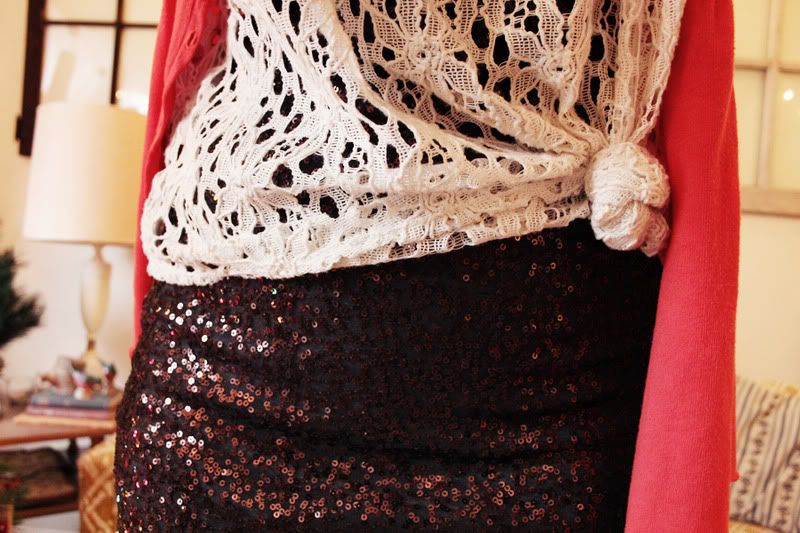 Shoes & headband:
Urban Outfitters
,
Sequin slip:
Free People
,
Crotched blouse:
Deliahs,
red sweater:
thrifted
Tim & I have gotten all of our Christmas wrapping done,
so we're settling in for a cozy night watching movies and eating ice cream.
Merry eve of Christmas Eve!
xo,
Christen