It's been fr-fr-freezing here today!
I decided to take some photos inside, to avoid the frigid air.
Our apartment is super cozy right now, seeing as we just put up our Christmas tree!
Our living room has a magical glow. Hooray for everything about Christmas!
Anyway, I found this amazing sweater at Salvation Army yesterday.
Looking at these photos, I realize it's sort of Carlie Brown-esque? Right?!
Haha...such a great realization.
So here I am, hiding inside, enjoying our home & our pup in my new cozy sweater.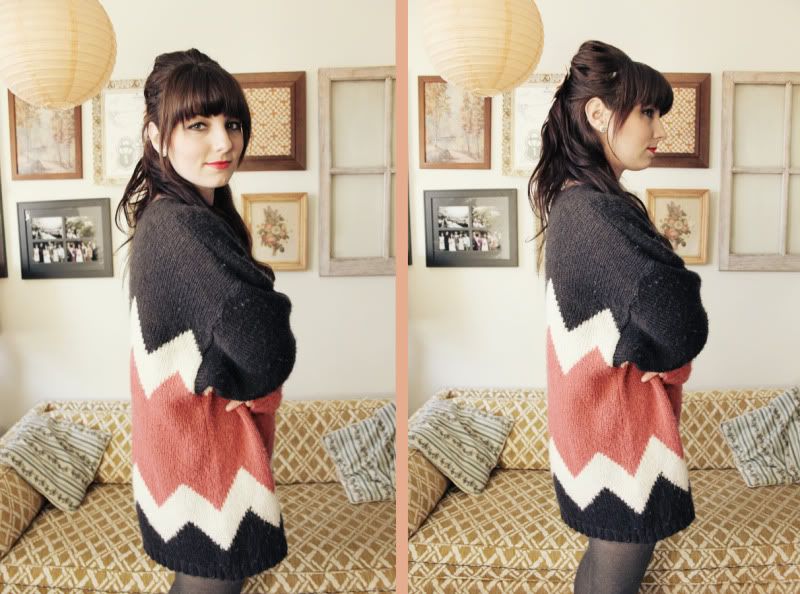 I've gotta keep this post short because we're heading to my parents' house right now.
We're having a Christmas party tonight.
I'm making oatmeal-cranberry cookies with white chocolate drizzle on top.
YUMS!
Alrighty, I'm outta here!
Enjoy your evening <3 xo, CJ