A couple days ago, my family & I embarked on our yearly tradition of getting a Christmas tree.
Ever since I can remember, my family has gone to a cut-it-yourself Christmas tree farm.
It's one of my all-time favorite Christmas traditions.
A few years ago, we found this farm. It's about 45 minutes from our home, and it's amazing!
They have an adorable gift shop, hot apple cider, hot chocolate, horse-drawn sleighs, and (of course) Santa!
We found the perfect Christmas trees for our homes!
Near the end of our visit,
my sister & I snuck around the back of the gift shop for some quick outfit shots.
Look at all those amazing wreaths!! How perfectly Christmasey are they?!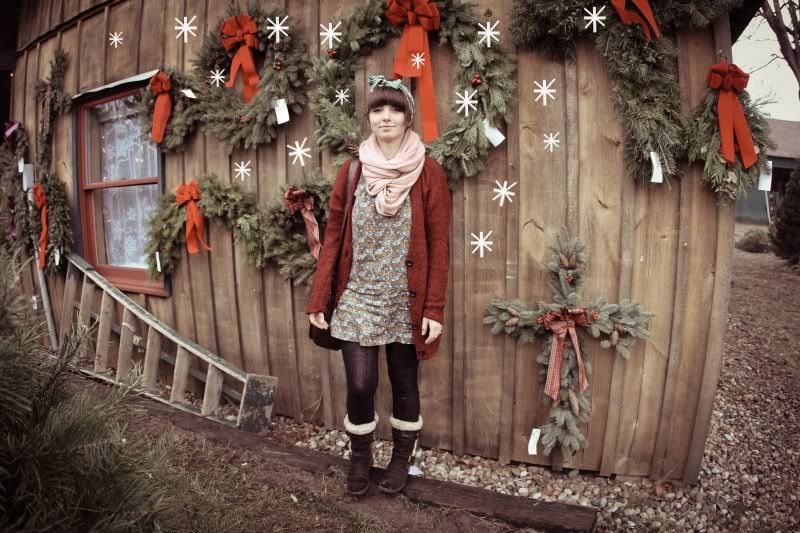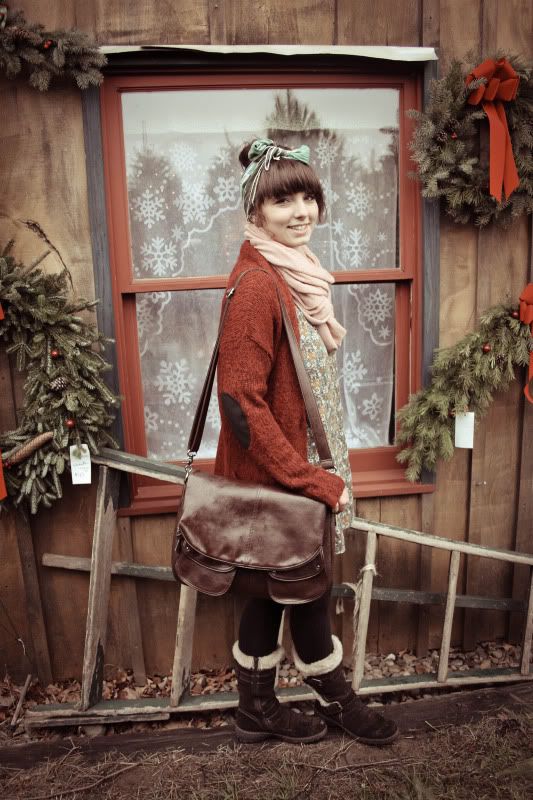 Dress, sweater, neck scarf:
H&M,
head scarf:
thrifted,
boots:
early present from my Mom!,
camera bag:
Jo Totes
We had such a perfect afternoon.
I love spending time with my family...yet another reason why I love the holiday season!
We took a quick family portrait (We were only missing my bro, who stayed home. We missed you Mike!)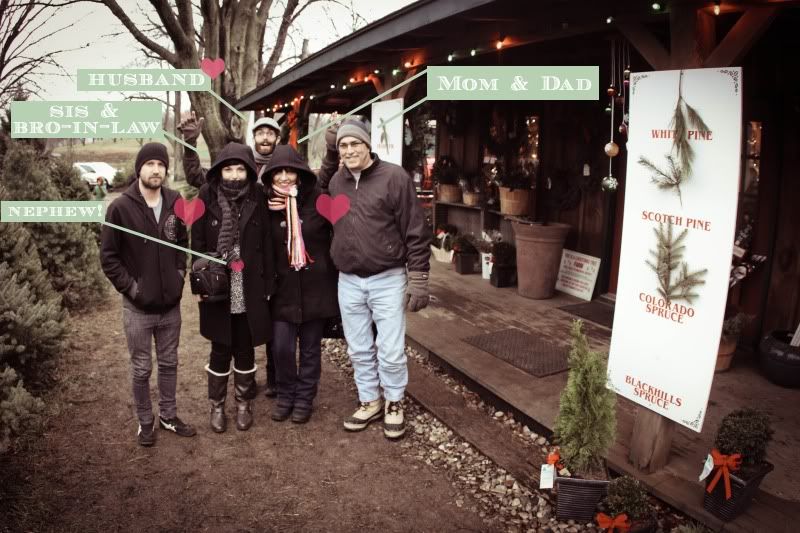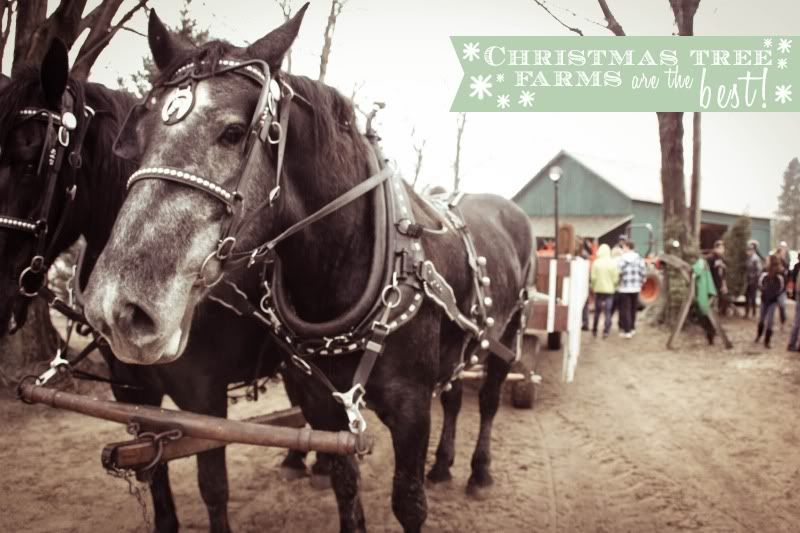 Do you have your Christmas tree up yet?
It seems like
everyone
has theirs up already!!
Timothy & I are decorating our tree this afternoon.
Hip hip hooray!! I can't wait for our living room to have that perfect Christmas-tree-light glow.