Hello snow!!
Goodness gracious, can you believe it?!
Just yesterday the sun was shining and it felt like autumn. Today is
quite
a different story.
I guess we've been spoiled by a mild winter so far though.
So I can't complain too much!
Ok...truth be told..I love the snow.
It so beautiful and magical. And it makes me want to drink hot chocolate and stay home and watch movies with Tim.
Oh, and Tim is still in
love
with snow.
Growing up in New Zealand, he was never really around it.
So the past few years with him have really brought the fun back to snowy days ;) Thanks, darling!
Anyway...on to what I wore!
My favorite part of my outfit today (besides my first-ever fishtail braid!!)
is this beautiful collar made by my friend Lindsi from
People Webs.
It's so dainty & pretty. It adds just the right amount of "cute" to any outfit!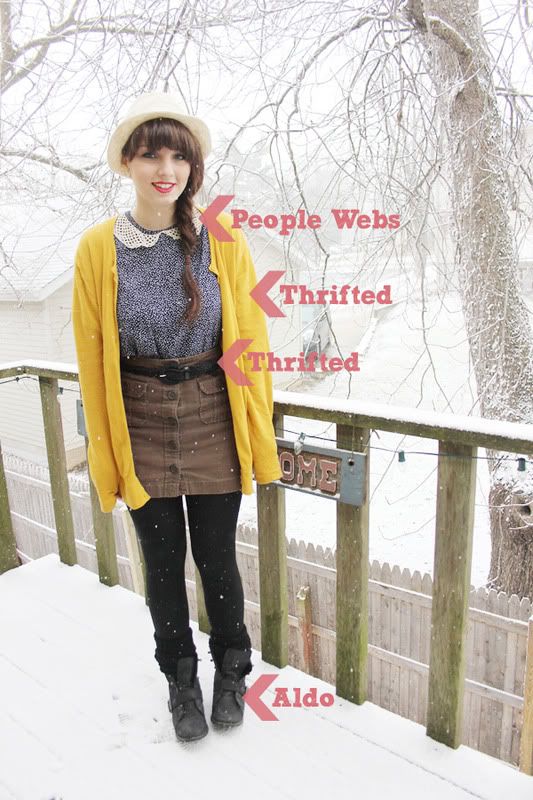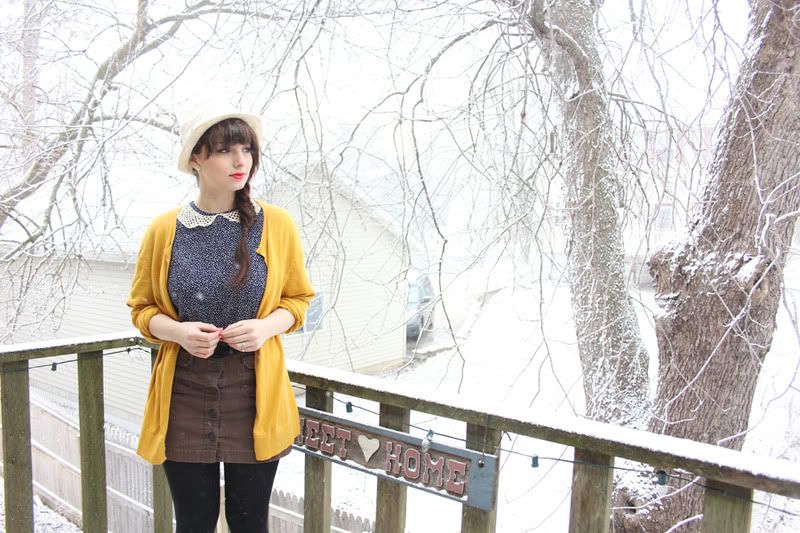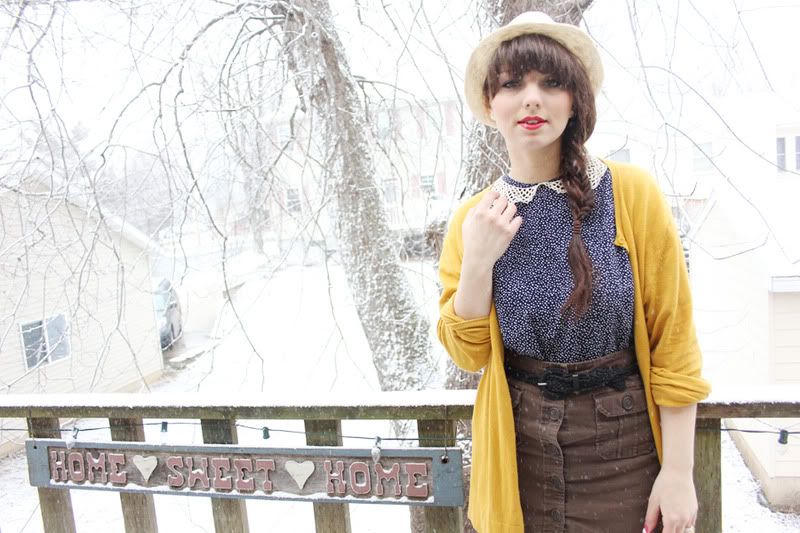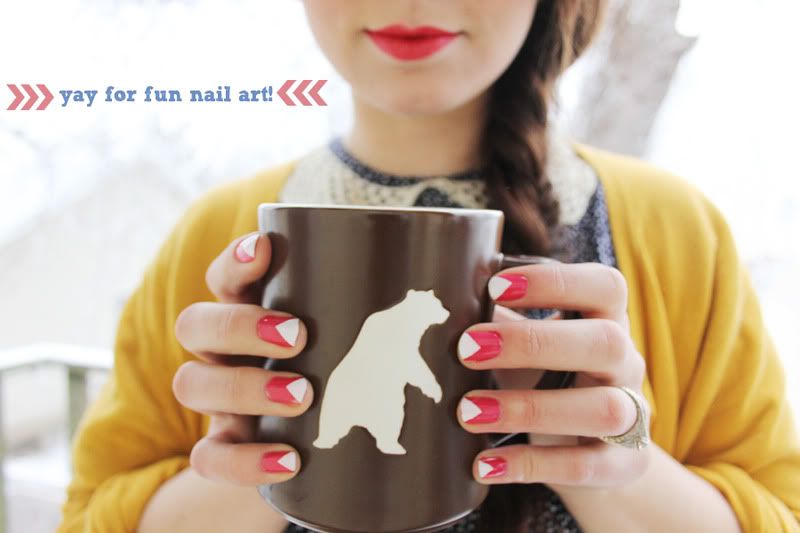 I found this nail DIY on
The Dainty Squid
last summer, and I've been wanting to try it out for ages.
I LOVE the way it turned out! It was super easy.
If you've got some spare time for nail fun, I definitely recommend this one.
Well I'm off to start sewing up a new dress!
Kylie & I are working on our summer line.
I'll be revealing our 'winter wears' pretty soon! Hooray!!
Stay warm if your town is covered in snow like mine ;)