Tonight has been full of sewing and spending time with friends!
Which is wonderful, but I thought I'd pop in quickly to share this collage my twin & I have been doing to track her growing tummy!
Right when we found out Kylie was pregnant, we knew we wanted to do something like this.
So about every other week, we've snapped a photo! It's pretty crazy to see how much she's growing.
It honestly doesn't hit me how much she's grown week-to-week until after I compare photos!
She's currently at 30 weeks, so we've got another photo to take ;)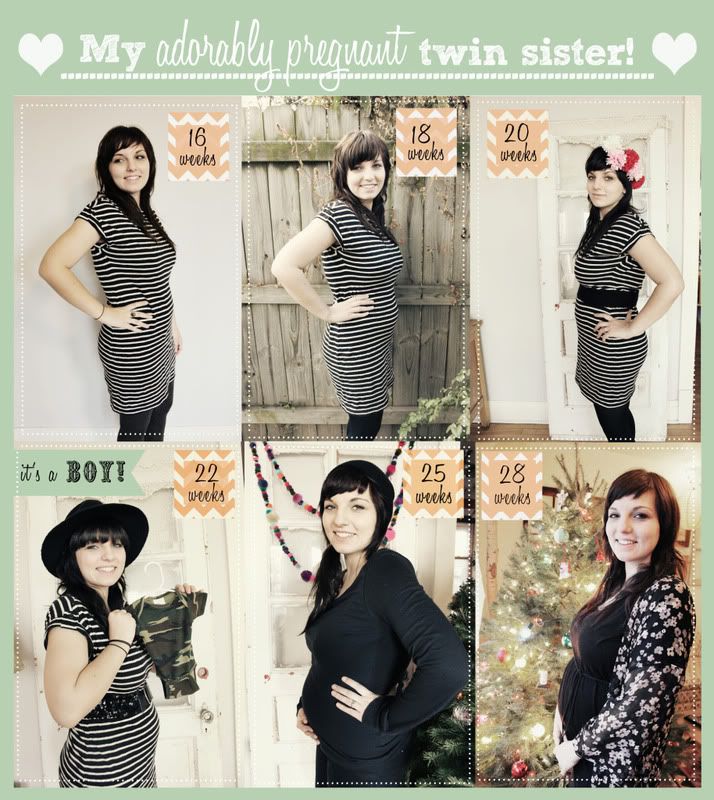 Ummmm. Yep. She's adorable, for sure.
Her due date is Mid-March. We're all anxiously awaiting the arrival of this little boy!