Lazy days off? The best. For sure.
Here's what I wore on a relaxed day with my husband.
We did some shopping for our nephew-to-be, I did some sewing, and now we're cozying up for a night in.
This blue shirt is THE softest, coziest thing I've ever had the pleasure of wearing.
And I was in a polka-dot mood today. Sooooo...perfect addition ;)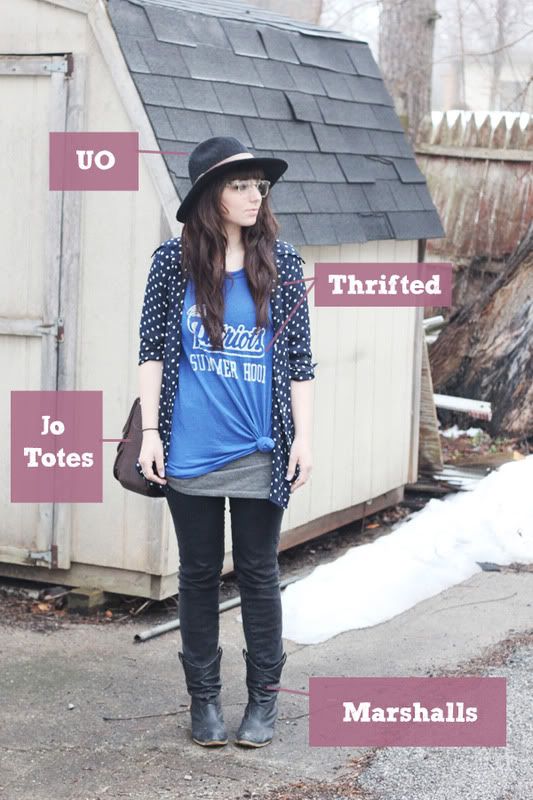 I thought it would be fun to wear these faux glasses I bought over the summer.
I've never needed glasses, but I think the whole faux glasses trend is pretty fun.
And I couldn't pass up these adorable floral rims!!
So in the words of Simon & Garfunkel...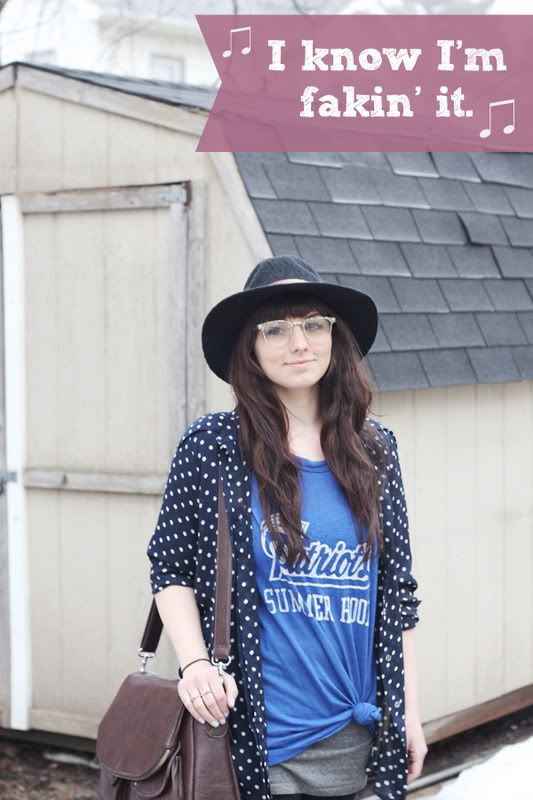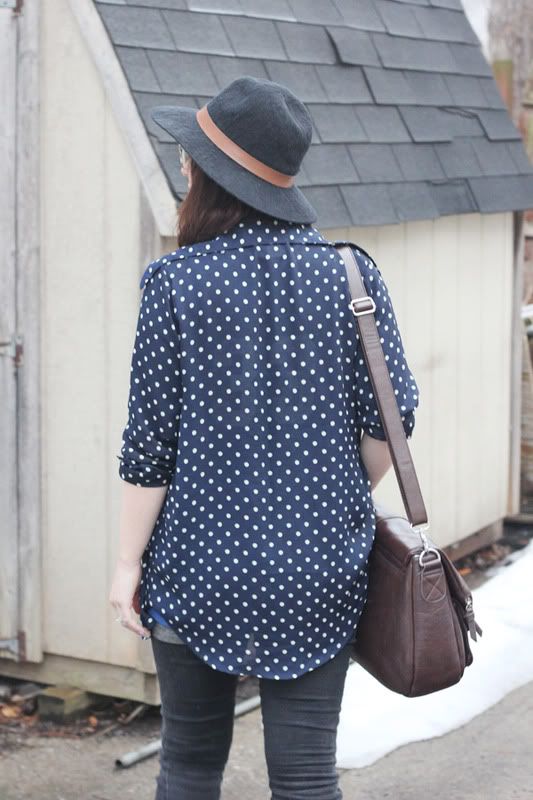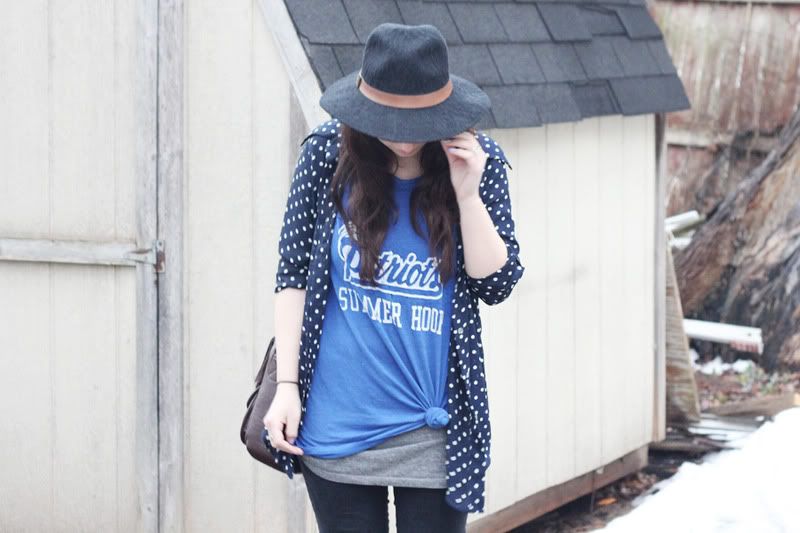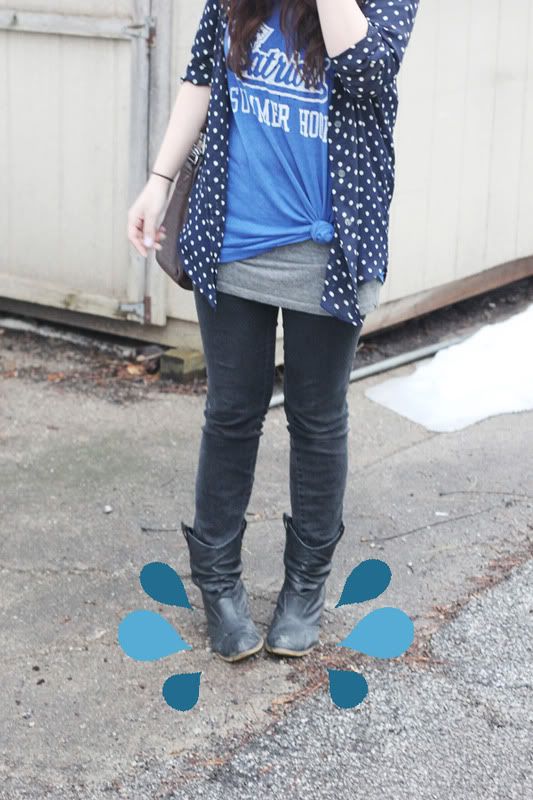 A little bit of rain started to fall while we were taking photos! Eeeek!
Have a magical evening <3