Hooray! Yet another beautiful Saturday.
Although it's been a snowy, rainy, gloomy kind of day...life is just dandy.
Tim & I have been couchin' it up all day. Which translates to:
-Eating lots of snacks
-Watching tons of random Hulu shows
-Cuddling up with our dog Casey
-Cuddling up with each other (duh!)
Even though it's been a relaxing day, I felt like a colorful high-waisted skirt and a polka dot shirt ;)
Because, really....who can't resist a good polka dot?
(Side note: Anyone catch the new New Girl episode? "Jess, you rock a lot of polka dots" hahaha...just thought of that and laughed.)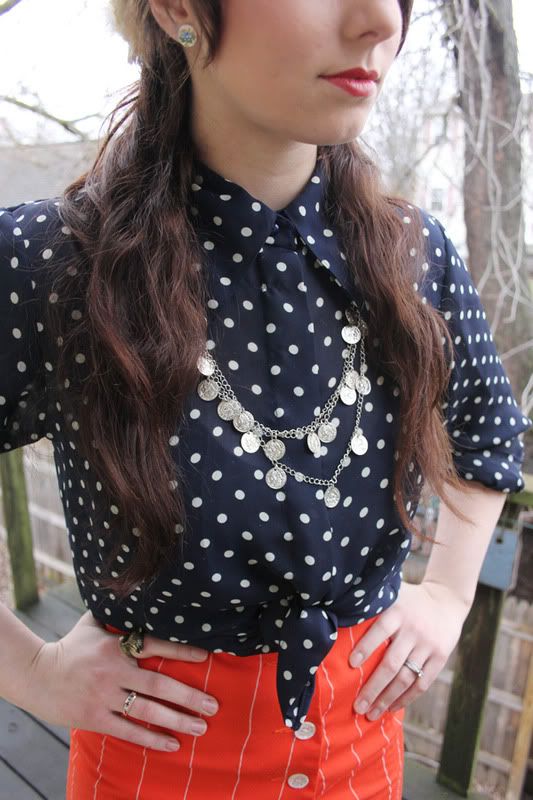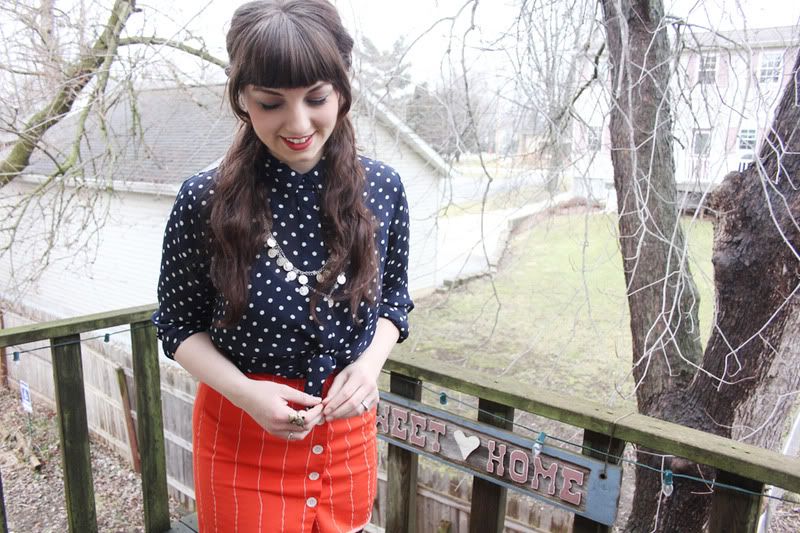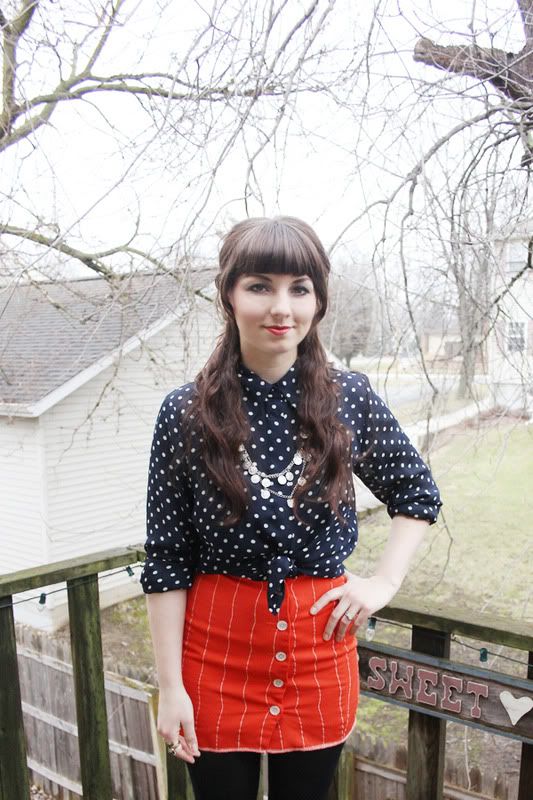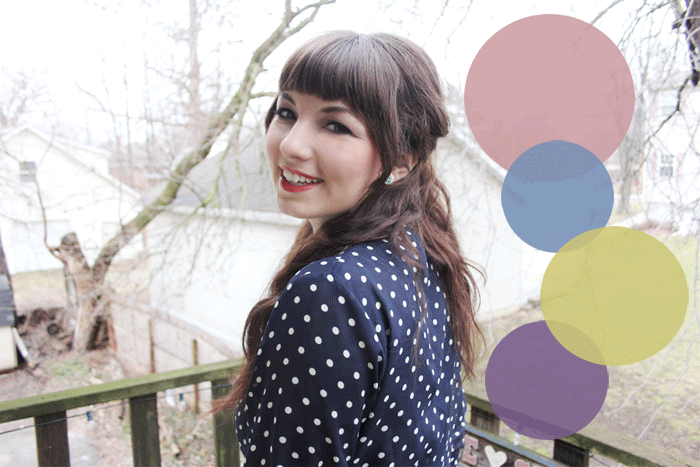 Tim is feeling a bit under the weather today (hence all the couch time!),
so tonight we're layin' low and staying in.
We plan on renting a movie or two (any suggestions??), getting some pizza, popping some popcorn,
and probably eating a ridiculous amount of sweets. Because that's how we roll ;)
Happy Saturday!