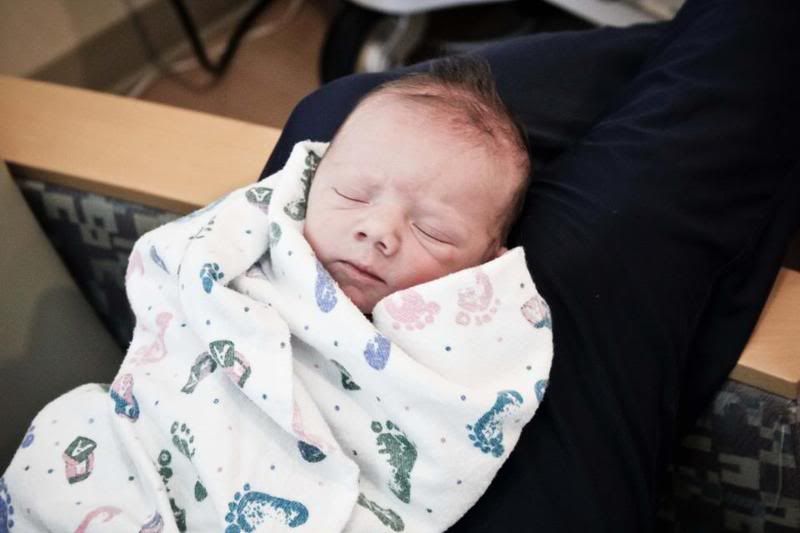 Meet my darling new (first) nephew!
Seth James was born yesterday at about 12:30AM! He is 7lbs 2oz of pure cuteness!
I am SO proud of my twin sister Kylie, who was SUCH a strong gal throughout the whole labor.
Tim, my Mom and I were anxiously awaiting in the waiting room all night...
and when we finally got to meet the newest member of our family, we were thrilled more than words can describe!
When I first saw my sister holding him right after he was born, it was honestly one of the most joyful moments of my whole life.
She looked so beautiful holding her very first child.
We spent
all day
yesterday passing him around, cuddling him & giving him tons of kisses.
He is such a handsome boy & he has stolen our hearts already.