I bought this dress on our honeymoon nearly two years ago.
It has been one of my favorites ever since.
It's comfortable and colorful and it reminds me of our sunny days in California,
riding bikes along the beachfront and finding adventure in everything.
And Tim picked it out for me, which I think is so sweet because I'm a sap like that ;)
I think I'll probably have this dress and this hat forever.
Maybe my kids will think they're great and want to wear them someday!
Anyway...on to the photos!
We found this adorable tree while we walked around our neighborhood.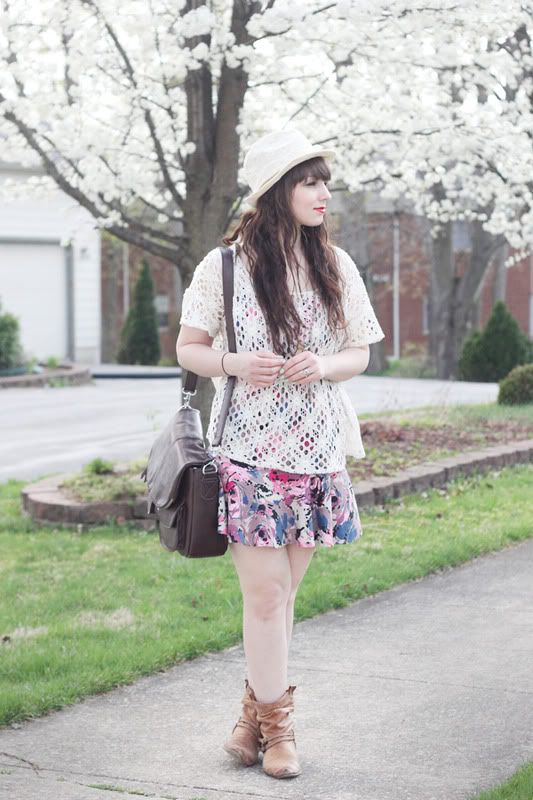 Life has been grand lately!
I hope you all can say the same.
A pretty song for you to listen to: Jaymay "Blue Skies"
I used to listen to her a lot a few years ago.
Nothing like nostalgia in a song ;)
Love you(s),
Christen