My sister Kylie took these photos the other day.
She was over at my place watching Bye Bye Birdie (amazing musical, by the way!).
We popped outside really quick to snap these shots.
There's all this greenery right downstairs in my apartment's parking area.
It's so pretty and magical in the evening.
The sun sets right behind the trees. It's just so perfect on summer nights.
Well because of this perfect lighting...I have a lot of photos to share!
Sorry if it's a bit of an overload. But let's be honest...photos are the best part of blogs ;)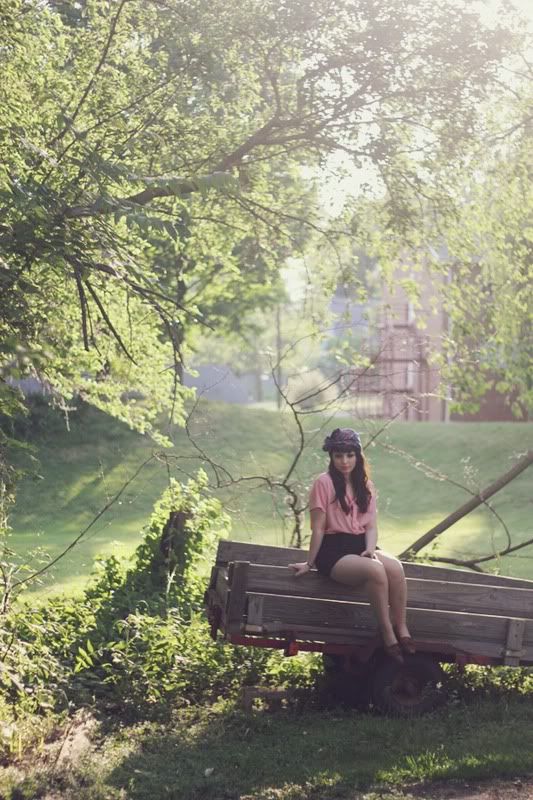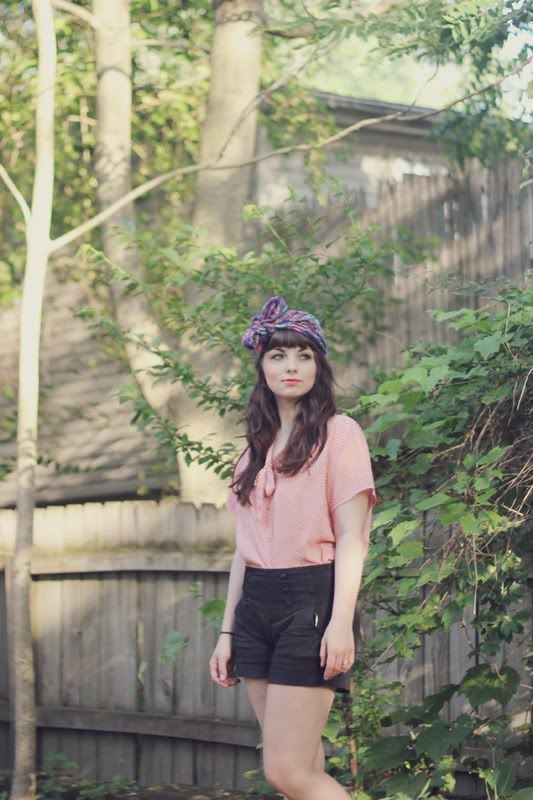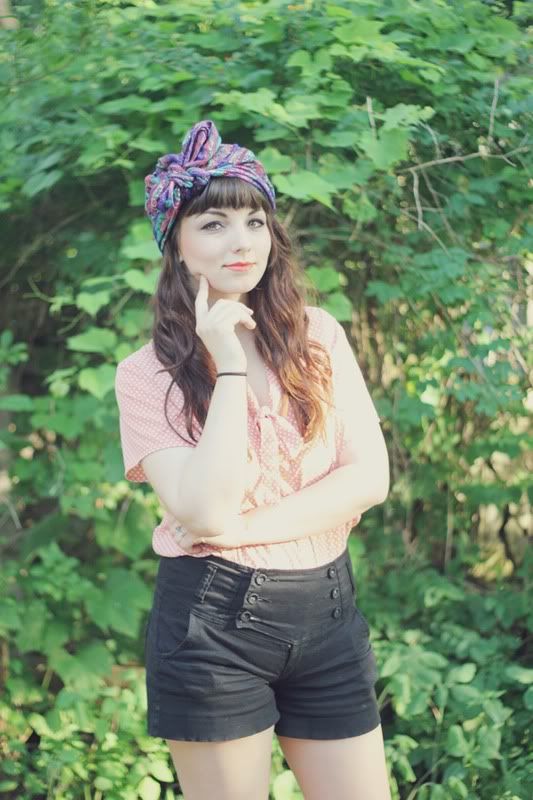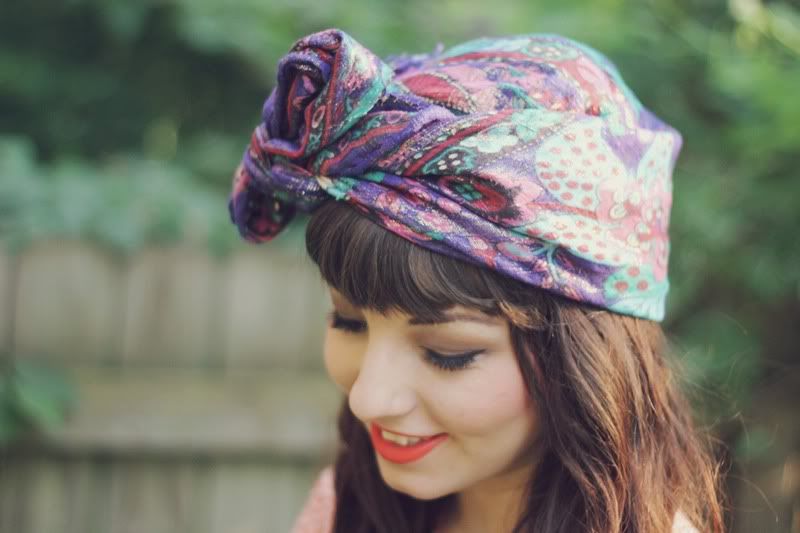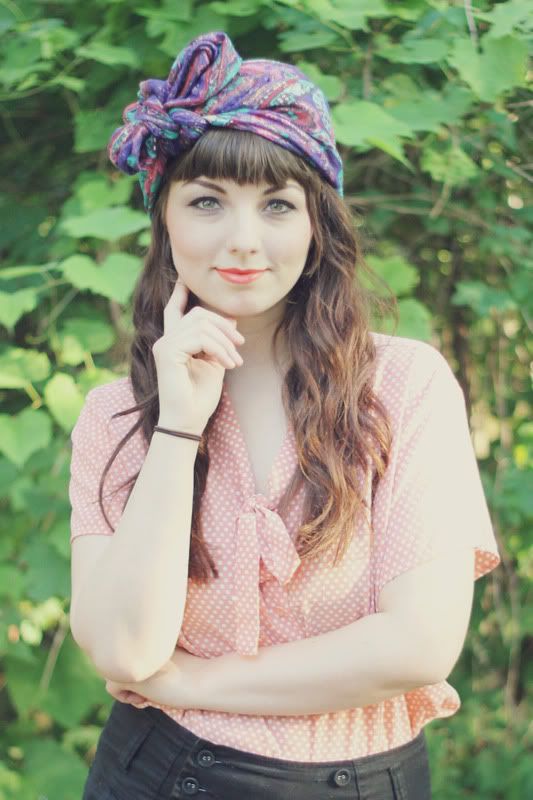 Scarf, shirt, shoes
:
thrifted
,
shorts:
Glassons (NZ)
A quite sweet & simple look, but I enjoyed it!
And the peachy pink color of the shirt just makes me smile.
I've been listening to a lot of The Civil Wars the past few days.
I love their harmonies. And the whole feel of the record reminds me of a train on the move.
The title track "Barton Hollow" is one of my favorites.
Pretty great, right?
I suggest listening to the entire album if you've got time this evening.
It's definitely worth it!
Have a nice night! Spend it with people who make you laugh.