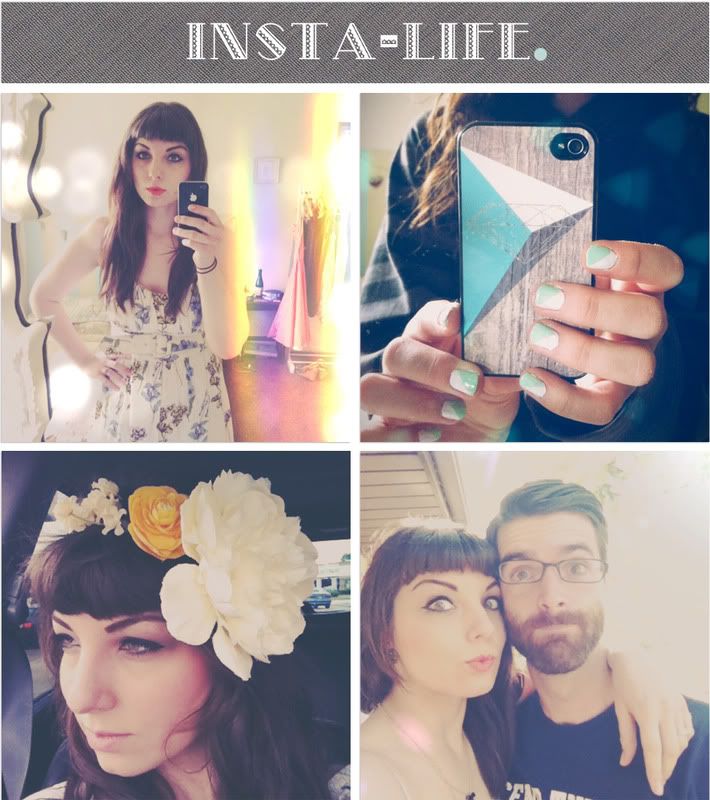 Life is more magical in Insta-world, isn't it?!
If only my real life could be filled with light leaks and magical little orbs of light & hearts...everything would be perfect!
But hey...I can get pretty darn close with my handy little iPhone ;)
I've decided to create a book filled with our iPhone photos.
Tim's family is really great at keeping photo albums from every year.
I figured we'd start doing that as well!
So I bought an album for 2012 and I'm going to fill it with cute little photos from our everyday life!
I found an app called PostalPix. You can get your photos delivered to your door in the adorable 4x4 format.
So I'm gonna print a bunch at the end of every month and do a few pages in the album from every month.
I'll share some photos of the book once I get our May pictures ;)
Happy Sunday!
Enjoy the last bit of your weekend!