I've got a special treat for you today!
It's been so darn hot this summer. Record highs of 104F (that's 40 degrees Celsius!)
It hasn't been this hot here since 1921. Ridiculous, right?!
I guess this is the trade-off for that mild winter we just had. So I can't complain ;)
I decided to share one of my favorite summer drinks...lemon, lime and bitters.
I first tasted this delicious beverage a few years ago in New Zealand.
It's super popular over there. And for good reason: it's delicious!
I highly recommend this drink for a summer cool-down.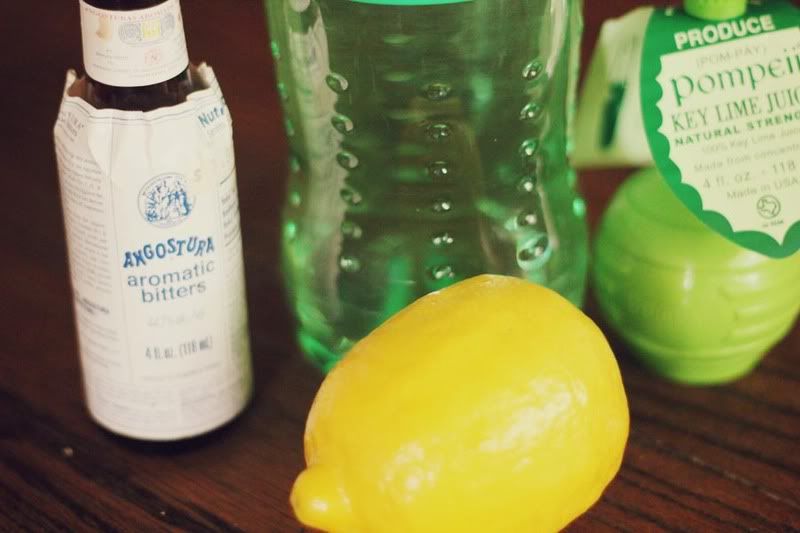 Ingredients:
3 drops Angostura Aromatic Bitters (can be found at most grocery/liquor stores)
15 ml lime juice
Sprite or 7up
Fresh lemon
Ice

Fill glass with ice. Add 3 drops of bitters. Measure out 15 ml of lime juice & pour into glass.
Fill the rest up with Sprite or 7up. Slice up some lemons and add one or two slice into the glass.
Add one on the rim for ultimate fanciness! Drink up and enjoy your hot summer day.
Give it a try. I promise you won't be disappointed.
What are some of your favorite summer drinks?
I want to feature some more recipes on here!