A few of you requested a tutorial for this hairstyle, so here it is!!
It's super quick and easy once you get the hang of it.
And you only need a couple hair ties & bobby pins, so it's a pretty sweet deal ;)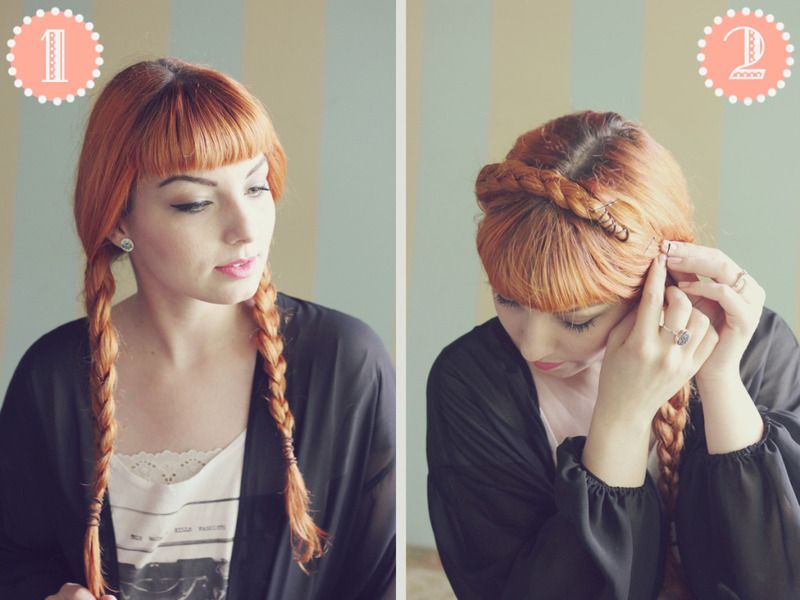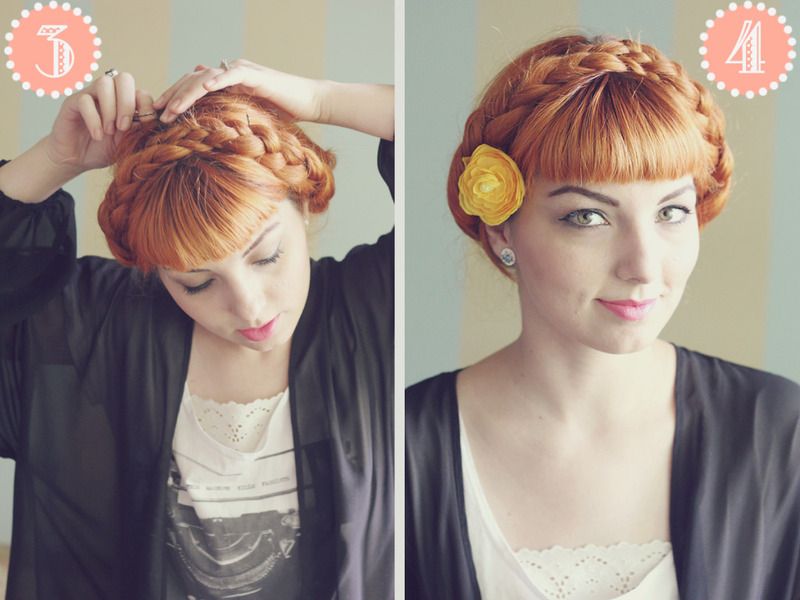 //ONE//
Start off by separating your hair into two braids.
I've found that if they're a bit looser, it's more comfortable to wear this hair style all day.
Tight braids seem to create an uncomfortable pressure on your scalp that is not comfortable to deal with all day.
So in order to avoid turning into a mean you-know-what halfway through the day - loosen those braids up!
//TWO//
Pull one braid over and secure with 2-3 bobby pins. Leave the hair tie in.
//THREE//
Now this is the fun part. Pull the other braid over. Then begin the game of "hide the hair ties and bobby pins as best you can"!!
It's really just a matter of adjusting and positioning the second braid.
I usually tuck the end (where the hair tie is) underneath the first braid.
Then I secure with a few bobby pins.
//FOUR//
Add a pretty flower and enjoy!
Pretty simple, eh?
This is one of my favorite simple and semi-fancy hairstyles.
Hope you enjoy and try it out!