Sorry for the week-long hiatus, blog friends! It's been a busy week of making bridesmaids dresses for a friend's wedding,
plus tons of little
Midnight & Dawn
projects packed in there as well.
Unfortunately, I'll be gone for a few
more
days this weekend.
My Mom and I are taking a little girl's weekend trip to St. Louis! Should be a grand ol' time!
I'll leave you with a fun travel wish list I created: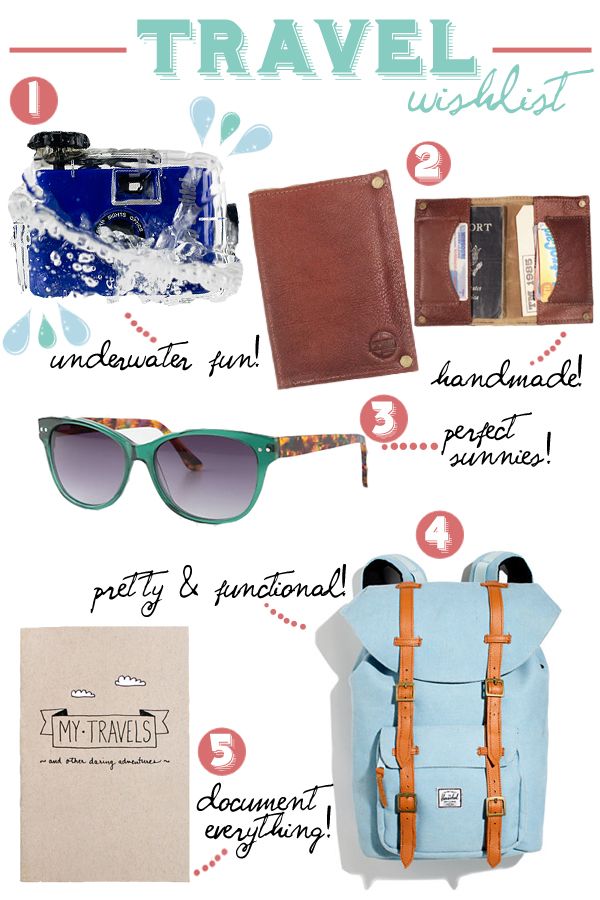 ONE
//
TWO
//
THREE
//
FOUR
//
FIVE
//
I hope you all have the best weekend