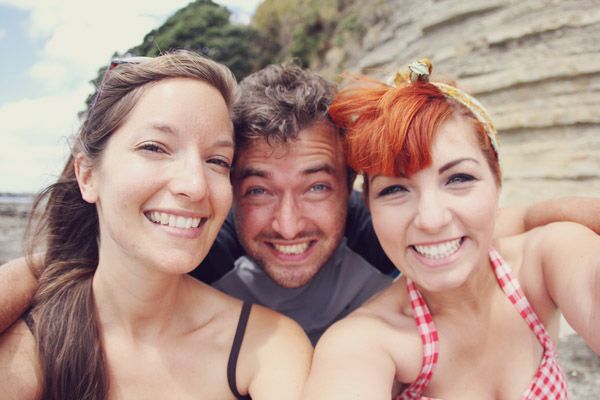 After a blissful four month holiday in my husband's home country, today is a bittersweet day.
I have loved spending this much time in one of my favorite places.
Having in-laws overseas is definitely hard. It seems like you're always missing someone.
But I wouldn't change it for the world.
I am so privileged to be part of their family and to have the opportunity to travel to New Zealand to spend time with them.
But I'll sure miss these summer days filled with beaches and jumping off rocks.
As much as I love it here, I am really excited to see my family and friends back in the States.
I've learned that you just need to appreciate where you are and who you have around you each day.
Life changes so quickly, so often.
I am so blessed to have amazing family and friends all around the world.
And even though that means there's always people to miss, it's such a wonderful part of my life.
Until next time, New Zealand.
I adore you.