I'm terrible at making advent calendars in time. But this year, I managed to whip something up just in time! I knew I wanted something simple. I wanted to make a calendar that involved doing something each day. And then I found the beautiful "
advent calendar of service
" from
The Neighborhood
blog. I downloaded the template, bought some supplies from Michael's, and whipped this thing up in an afternoon.
The calendar involves simple acts of service for each day. Some of my favorites are: "Hold the door open for somebody", "Buy the Salvation Army bell ringer a hot chocolate", "Bake cookies and drop them off at a neighbors house". I love the idea of doing something sweet and thoughtful everyday leading up to Christmas.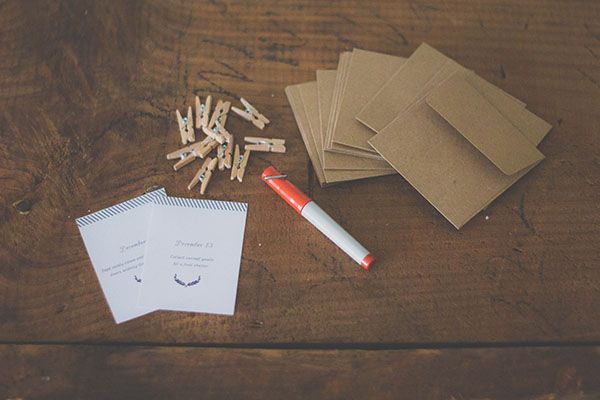 I just strung these tiny envelopes up on some string and hung them with mini clothespins. The 18th (my husband's birthday) and the 25th each got a tiny green Christmas tree as an extra bit of fun. Other than that, I kept them really simple with hand-drawn numbers. I definitely recommend this little calendar. It's a fun way to stay in the Christmas spirit all month!