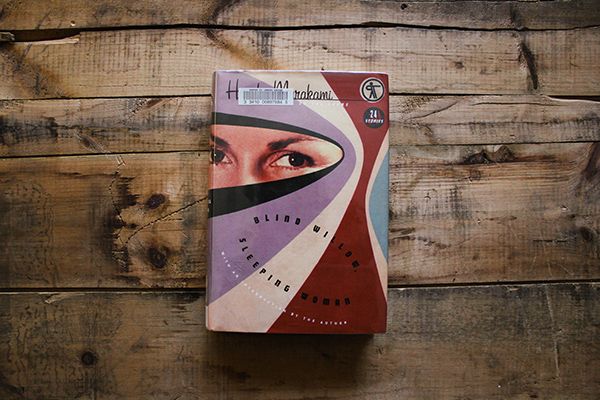 The Invention of Everything Else by Samantha Hunt - I was walking through the library, browsing through rows of books, when this cover caught my eye. I picked it up, read the synopsis, and I was sold. The book follows the life of Nikola Tesla, the inventor we have to thank for alternating current, wireless technology, and radio. Tesla is the main protagonist but there are also sections written from a chambermaid Louisa's perspective. She works in the Hotel New Yorker where Tesla is living out his last days as a broken, forgotten genius. The two strike up a friendship as they share a mutual love for science and pigeons. I definitely recommend this book; it will make you fall in love with the genius mind of Nikola Tesla.
Blind Willow, Sleeping Woman by Haruki Murakami - This is a book full of 24 short stories by Murakami. Some are quite sad, in true Murakami style, but I really enjoyed most of the stories in this book. My favorites were The Seventh Man, Birthday Girl, and Hunting Knife. Murakami just has a way of allowing us to see the world his characters are living in. He paints beautiful pictures of his characters and their relationships with one another. Some of this stories are just straight-up bizarre with really strange endings, but I kind of love that about his work; you literally have no idea where the story will end up.
I'm currently reading a couple more books that I'll share on here once I'm done. And, as always, leave me some book suggestions for future reads!